UG-2000
2-Stage Ultrafiltration System
Ultrafiltration is a low-pressure membrane process, capable of removing colloidal materials, fine suspensions, bacteria, virus, suspended solids and large molecular weight organic materials depending on the Molecular Weight cutoff of the membrane.
Ultrafiltration hollow fiber elements are made from polyethersulfone (PES) a hydrophilic, chemically stable polymer capable of operating in aggressive environments. Ultrafiltration hollow fibers have separation layers on both sides of the fiber (double skinned) and can be operated bi-directionally.
UG-2000 Membrane Module Features
Tolerant of oxidants, chlorine, ozone
Back-flushable; extending production run time between cleanings
100% efficient operated dead ended
98% efficient utilizing back flush
Low operating pressures
WQA Certified to the USEPA Guide Standard and Protocol for Microbiological Water Purifiers
Applications
POE Potable Water, >5 log reduction of Bacteria, Cysts, >6 log virus
Reduce Turbidity
(Determined by Independent Laboratory Tests)
*Dual Barrier
Features
Ease of installation
Easy elements replacement
Verifiable element integrity
Ease of backflush settings/override
Wall or floor installation
Easy access of piping, controls and element integrity testing
Addition of Bladder to increase surge capacity
Dealer supported (Maintenance contract)
Extended element life utilizing controllable backflush sequence*
Low operating costs
Warrantee: Parts and workmanship
*Dependent on Water Quality and Operating Pressure.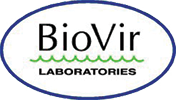 Learn more about the UltraGuard UG-2000 here: https://youtu.be/TT46vi3s36s





Specifications

Membrane Characteristics

PES - Hydrophilic Double-Skin type

Pure water permeability

>180 GFD @ 20 PSI @ 21 0C

Nominal Molecular Weight

100,000 NMW < 0.02 microns

Fiber ID

0.8mm - 1.4 mm

Outside-In Flow Pattern

Operating Feed Pressure

Max. 60 PSI

Backflush Pressure Max.

Up to 30 PSI

Inside-Out Flow Pattern

Operating Feed Pressure Max.

60 PSI

Backflush Pressure Max.

Up to 30 PSI

Tolerance

Chlorine Tolerance, Max.

200 ppm @ 11 pH

pH Tolerance

2 - 13

Operating Temp. Max.

120°F

Backflush Chlorine Max.

10 ppm

CIP Pressure, Max.

30 PSI