UG-2001
Ultrafiltration System
TST Water's Ultrafiltration system is a low-pressure membrane process, capable of removing colloidal materials, finesuspensions, bacteria, virus, cyst, suspended solids and organic materials down to 0.02 micron.
Engineered for convenience, the UltraGuard® line allows for simple installation utilizing industry recognized sump and housing configuration. Verifiable membrane efficacy allows the installer to provide a true tested protective barrier on every installation as well as during service calls. High surface area of the UF membrane requires normal line pressure to operate, low backflush waste while delivering high flow with low pressure drop. WQA Certified against the US EPA Guide Standard and Protocol for Testing Microbiological Water Purifiers providing a certified bacteria, virus and cyst barrier.
UltraGuard® UG-2001 comes complete with two stages of filtration. Stage one is a gradient density 25 micron depth sediment filter. This filter provides protection to the membrane by filtering out sand, silt, sediment and rust that may be preset in the water.
Stage two is our Made in USA Ultrafiltration double skinned hollow fiber element which are made from polyethersulfone (PES). PES is a hydrophilic, chemically stable polymer capable of operating in aggressive environments while providing high flow rates and sub micron filtration. TST Water's Ultrafiltration hollow fibers have separation layers on both sides of the fiber (double skinned), providing superior separation filtration and high recovery during back flush.
UG-2001 Membrane Features
WQA Certified to the USEPA Guide Standard and Protocol for Microbiological Water Purifiers
25 micron sediment pre filter for the reduction of sand, silt, sediment and rust
UF Membrane for bacteria, virus and cyst removal
High flow rate with low pressure drop
Tolerant of oxidants, chlorine, ozone
Back-flushable; extending membrane efficiency and flow
98% efficient utilizing back flush
Low operating pressure
Applications
Well Water
POE Potable Water
Light Commercial and Industrial
Reduce Turbidity
(Determined by Independent Laboratory Tests)
*Dual Barrier
Features
Verifiable element integrity
Extended element life utilizing controllable backflush sequence*
Easy elements replacement and system sanitization
Ease of installation
Wall or floor installation
Simple access of piping, controls and element integrity testing
Ease of backflush settings/override
Addition of Bladder tank to increase surge capacity
Dealer supported (Maintenance contract)
Low operating costs
Extended Warrantee: Parts and workmanship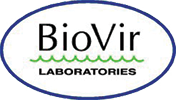 Specifications

Membrane Characteristics

PES - Hydrophilic Double-Skin type

Pure water permeability

>180 GFD @ 20 PSI @ 21 0C

Nominal Molecular Weight

100,000 NMW < 0.02 microns

Fiber ID

0.8mm - 1.4 mm

Outside-In Flow Pattern

Operating Feed Pressure

Max. 60 PSI

Backflush Pressure Max.

Up to 30 PSI

Inside-Out Flow Pattern

Operating Feed Pressure Max.

60 PSI

Backflush Pressure Max.

Up to 30 PSI

Tolerance

Chlorine Tolerance, Max.

200 ppm @ 11 pH

pH Tolerance

2 - 13

Operating Temp. Max.

120°F

Backflush Chlorine Max.

10 ppm

CIP Pressure, Max.

30 PSI